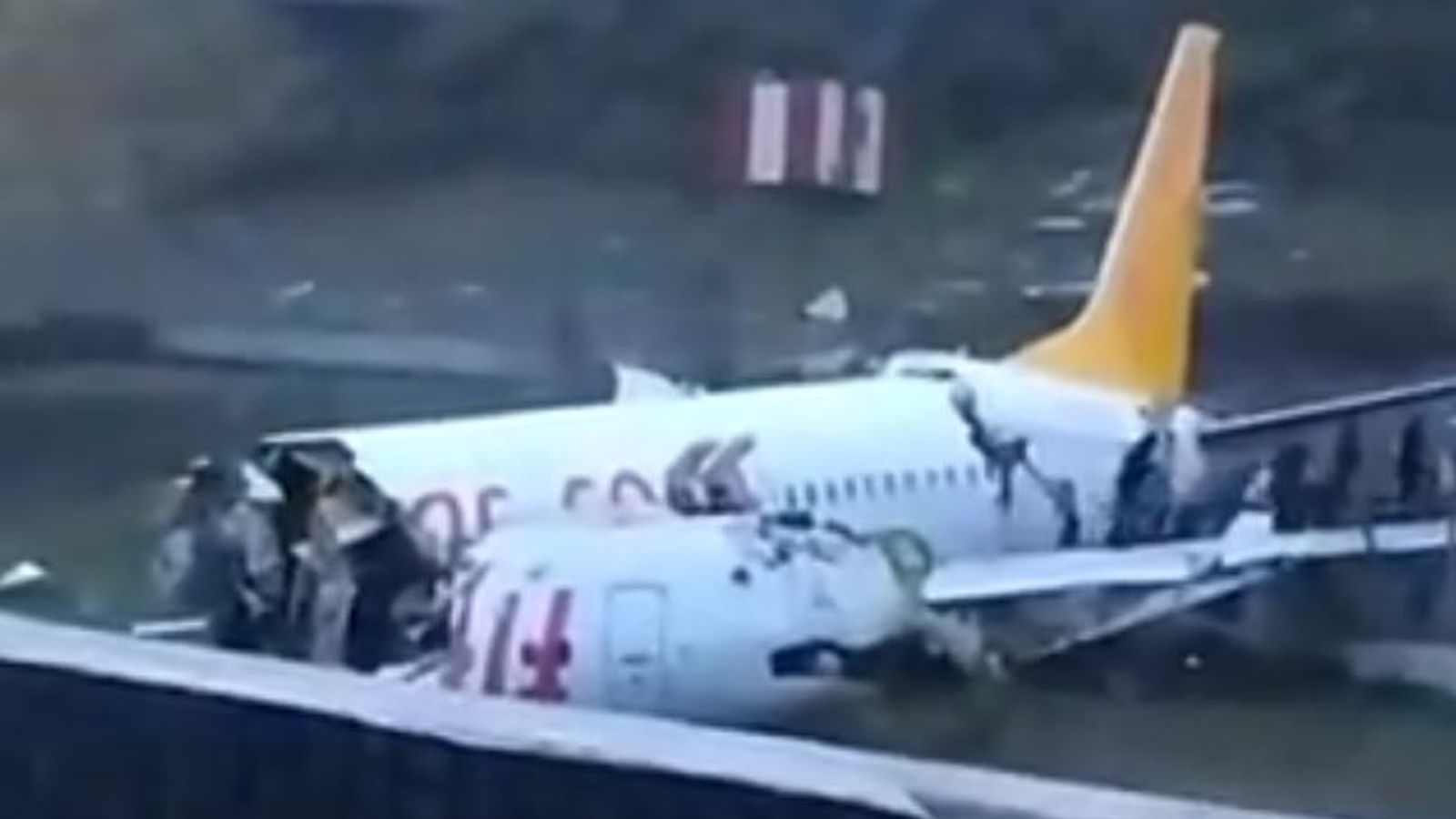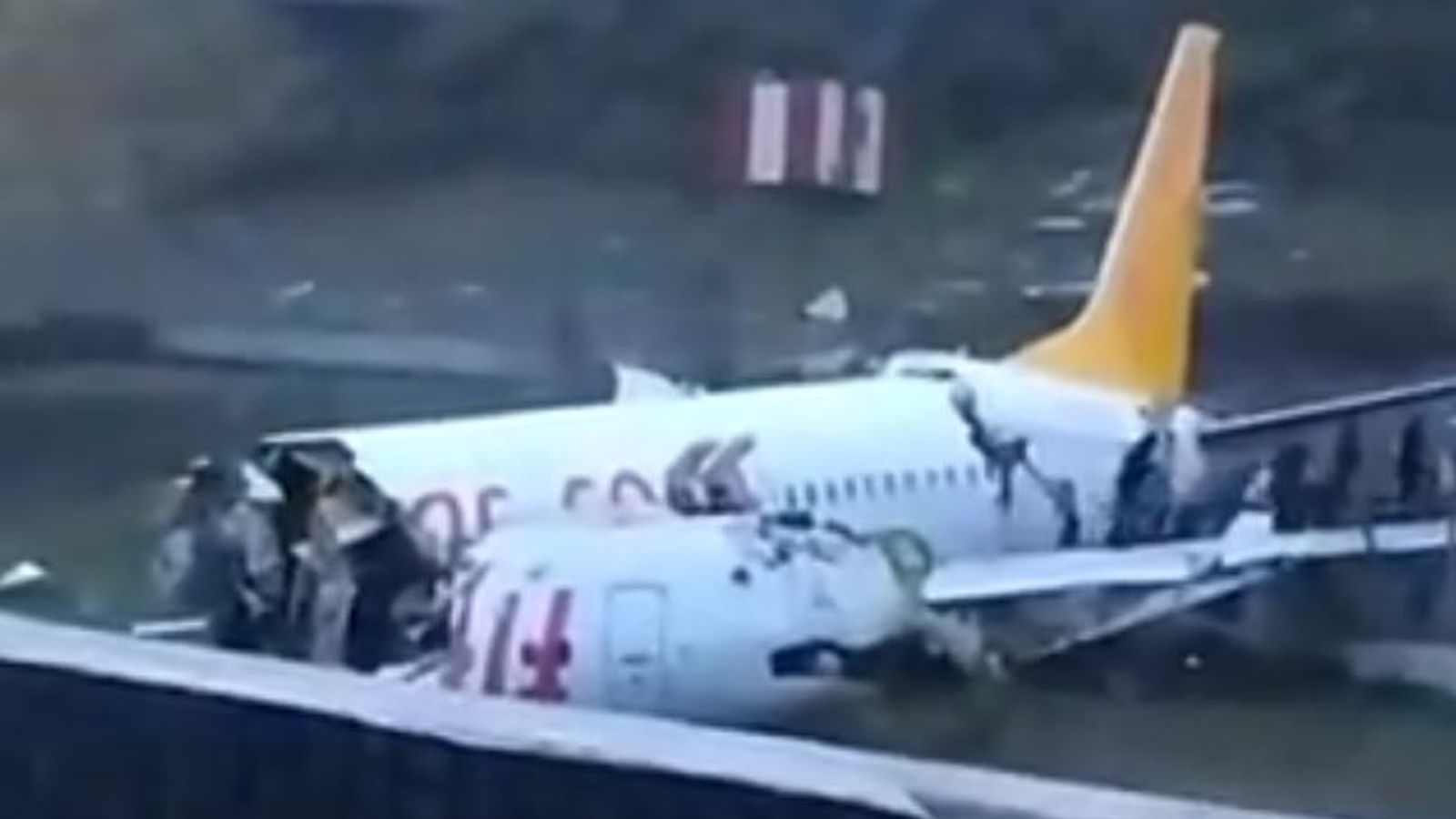 A plane has skidded off an airport runway in Istanbul, causing the jet to split into three pieces, Turkish media reports.
The country's transport minister has confirmed that no one has died in the crash at Istanbul's Sabiha Gokcen airport.
Footage appears to show passengers leaving the aircraft through gaps in the fuselage.
According to Turkey's NTV television, the Pegasus airlines flight had just arrived from the city of Izmir.
More follows...