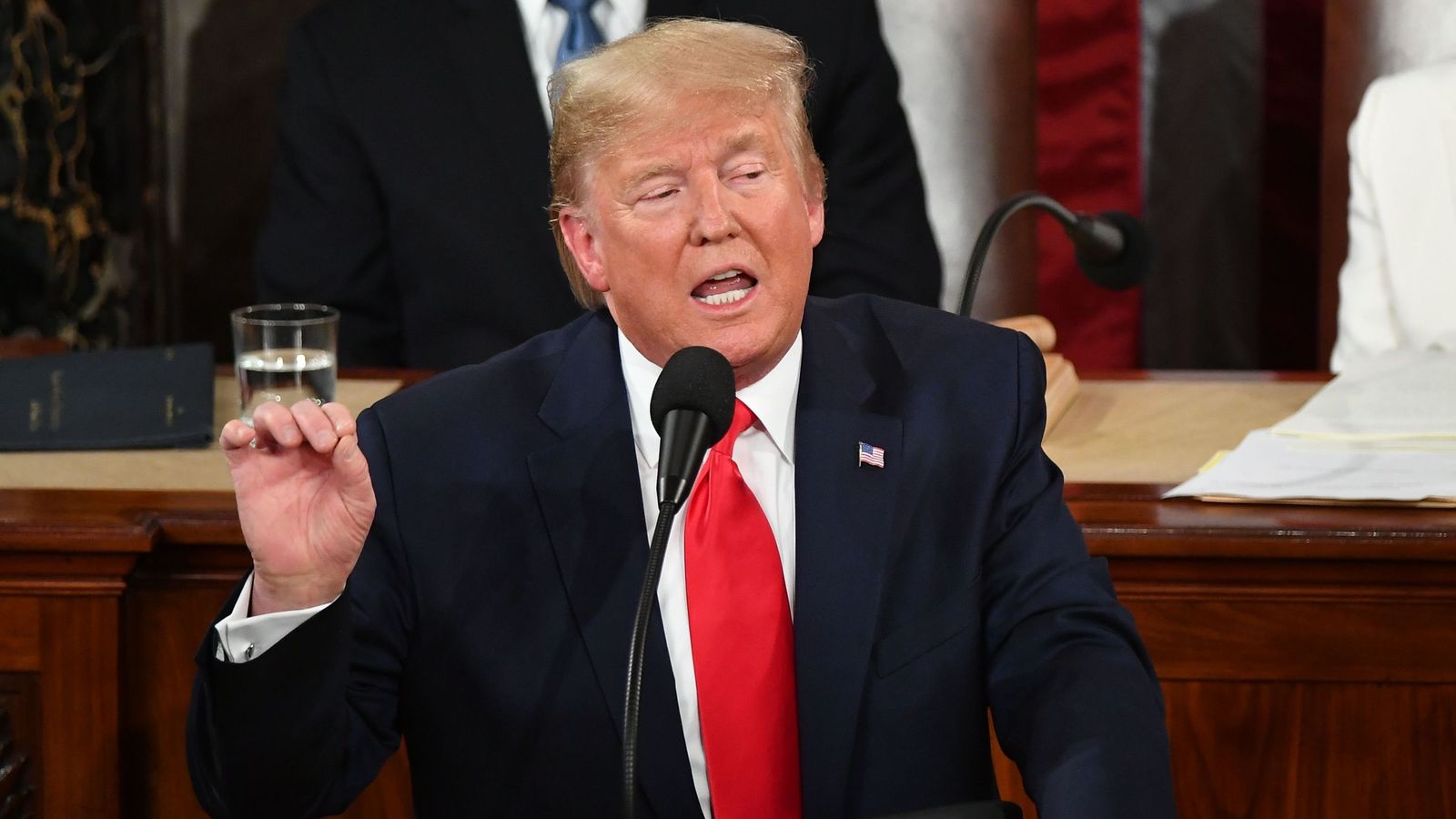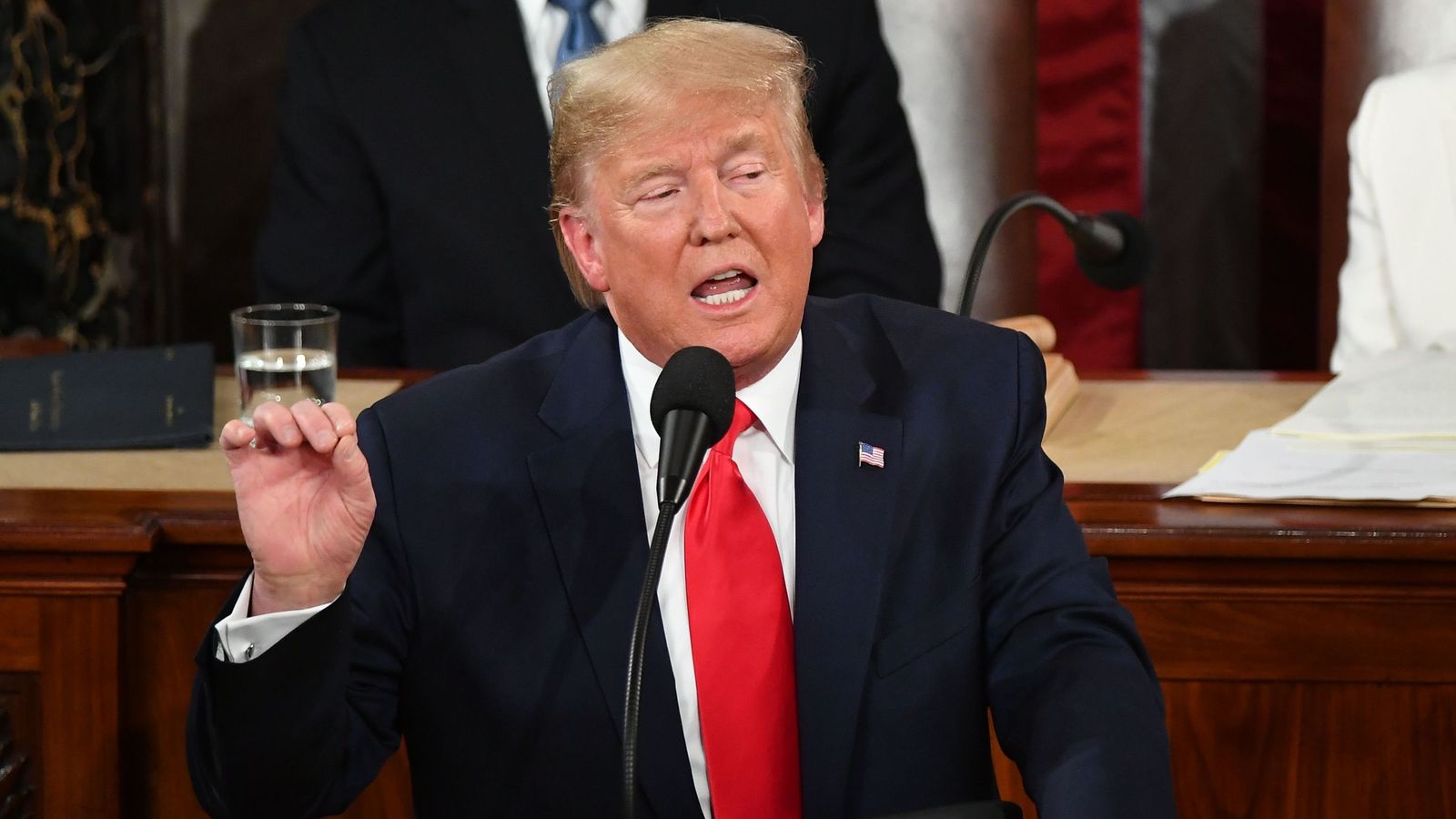 Donald Trump has hailed the "great American comeback" during his State Of The Union address.
The US president said to members of Congress: "In just three short years, we have shattered the mentality of American Decline and we have rejected the downsizing of America's destiny.
"We are moving forward at a pace that was unimaginable just a short time ago, and we are never going back."
Mr Trump said his administration was "restoring our nation's manufacturing might, even though predictions were that this could never be done".
He added that 12,000 factories had been opened since his inauguration in January 2017, despite Federal Reserve figures showing that factory output has fallen by 1.3% over the past 12 months.
He criticised the Obama administration, saying more than 300,000 working-age people had dropped out of the workforce during those eight years, whereas 3.5 million had joined the workforce since he came to power.
His words were despite Labor Department figures showing the workforce grew by just over 5 million during the Obama presidency. Figures from the same department show that the workforce grew by 4.86 million in just under three years under Mr Trump.
Mr Trump told politicians that the US had become the "number one producer of oil and natural gas in the world, by far" due to "our bold regulatory reduction campaign", despite the US moving to the top of the list for natural gas in 2009 and for petroleum hydrocarbon in 2013, both during the previous administration.
The US became the top crude oil producer in 2018 but analysts say this was due to a shale boom that had driven up production since 2011, rather than any new measures under Mr Trump.

More follows...